What Are House Cleaning Expectations When a Seller Moves?
Posted by First Source Realty on Friday, May 10, 2019 at 9:23 AM
By First Source Realty / May 10, 2019
Comment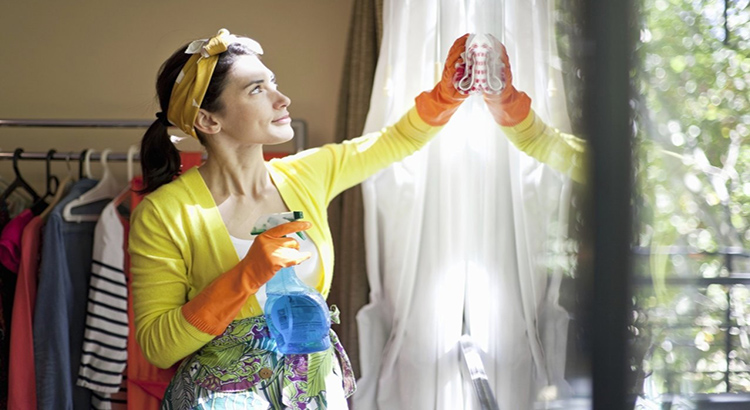 Just how clean is a seller supposed to leave the house after closing? It can depend on a few factors. Is your property a foreclosure?
Stop for a moment to consider the condition of many bank-owned homes. Dirt, filth, and mold are often the least of a buyer's worries when he realizes that all of the appliances are ripped out, the water heater has been stolen, and the front door is boarded up. Some banks don't clean anything. They insist that the home is sold in "as is" condition.
However, homes in a seller's possession that are being turned over to a new buyer are different. It doesn't matter if it's a short sale or a regular sale. Sellers have a responsibility to clean the home after moving out.
So how clean is clean enough?
Legal Responsibilities for Cleaning a Home After a Sale
Real estate purchase contracts stipulate that the home is to be "broom clean" in some states. This means that the seller should at least sweep the floor and leave the walls and ceiling bare. The language in some of these contracts is admittedly ambiguous.
For example, standard California real estate contracts don't address the condition of the home apart from stating that it should be left in essentially the same condition as it was when the offer was accepted. The property is sold in its present physical condition as of the date of acceptance and the seller is to remove all personal property and debris.
You should read your purchase contract to determine the extent of cleaning that you are contractually bound to do upon vacating. Hopefully, it will be concise and not leave the issue open to interpretation.
Customary Ways to Leave a Home After Selling
In the absence of a legal requirement to clean the home before moving out, most sellers take special steps on their own to present the home in an acceptable condition to buyers. Yet it's understandable that sellers might be too tired to spend a lot of time cleaning after moving all day.
Hiring a cleaning service can be an excellent solution. Listing agents will even sometimes pay to have the home professionally cleaned. However, this is typically a courtesy, not an obligation.
Most buyers will clean the home to their own standards before moving in regardless of the sellers' efforts. There are nonetheless a few things a seller can do to leave the home reasonably clean and to create goodwill.
Of course, you'll want to remove all personal property and vacuum the floors. Clean the kitchen appliances, the insides of the refrigerator and oven, and wipe down the counters. Scour sinks and tubs. Wipe down interior cabinets and shelves. Wash all tile and vinyl or linoleum flooring.
What About the Garage?
Since you're selling it as a part of your home, the garage should be clean too. Of course, you'll remove all your personal belongings, but take care to throw the trash away as well. Sweep the floor. Above all, properly dispose of toxic chemicals.
Items pertaining to the home such as paint cans, roofing materials, or extra flooring should be stacked neatly, but check first to make sure the buyer wants your leftover materials. Some won't.
Start As Early As Possible
This falls into the category of being kind to yourself. Give yourself ample time so you don't feel frantic and pressured. Moving day is going to be crazy enough, so get as much of a head start on cleaning as possible. You might want to even give the place a good, thorough scrubbing before you list it for sale. It can only help it show better.
Again, you don't want it to be an overwhelming challenge, and it can be if you have a large home. Tackle one room at a time, maybe one each weekend. You'll get there eventually, and moving day will be a cinch if you can keep up with each room after it's spotless.
What Would You Expect If You Were the Buyer?
Leave the home in the condition that you'd like to be greeted by if you were stepping into a home you'd just purchased. Remember, the new homeowners might receive some of your mail by mistake or packages over the holidays. It's a good idea to try to stay on pleasant terms with them, and it's the right thing to do.
Just remember, cleaning the house to your own higher standards is generally acceptable.