We Buy Homes for Cash! Are These Deals for Real?
Posted by First Source Realty on Tuesday, April 30, 2019 at 9:34 AM
By First Source Realty / April 30, 2019
Comment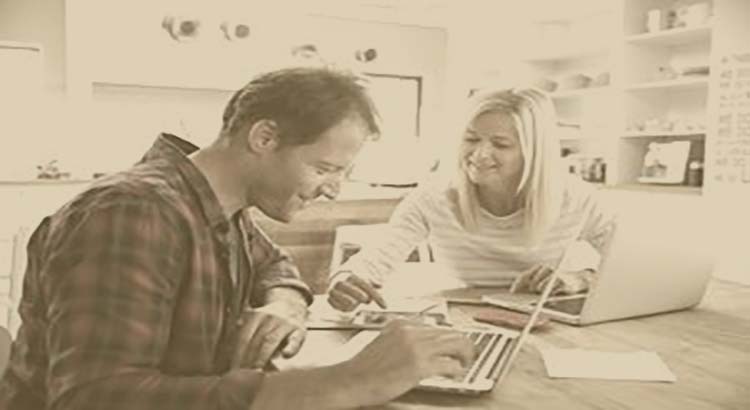 Cash buyers for houses used to be referred to as equity purchase companies (EPs) before the boom of social media. Now they're sometimes referred to as "opportunity investors"—with good cause.
The emphasis should be on the word "opportunity." These are companies that purchase homes from sellers who are in distress and must sell as quickly as possible. They might offer to close on the property with lightning speed, usually within 30 days because they don't have to deal with arranging for financing. They offer cold, hard cash and typically waive inspection contingencies. The entire transaction is supposed to take place like a snap of the fingers.
These offers often seem like lifelines to owners who are desperate to get out of their homes and their loans as quickly as possible.
These Buyers Target Certain Sellers
These cash-paying buyers often advertise the types of situations they're searching for in the hope that someone will recognize his own predicament among them and call. Opportunity investors typically look for:
Sellers who can't sell or whose listings have expired
Sellers who are divorcing
Sellers in bankruptcy
Homes in probate
Homes in foreclosure
Sellers whose employers have transferred them
Owners who are evicting tenants
Vacant homes
Trashed or damaged homes
No-Commission and No-Fee Promises
Generally, these companies will point out that you'll pay no real estate commissions, but sellers net more by hiring a listing agent most of the time. Agents often get as much as 125 percent of a home's fair market value. You won't get this from a fast-cash buyer.
Think about it. These buyers would profit even more if they charged a commission. Most don't charge commissions because there's such a strong conflict of interest. They don't want to get sued. The only thing worse than ripping off a seller is ripping them off on top of squeezing a commission in under dual agency.
These operators typically process the sales in-house instead of hiring an outside service, and they pay for their own title policies or even skip title insurance altogether. They save every dime they can.
And if any outfit proposes fees and wants them up front, this is a real warning sign that you're dealing with a shyster. Real estate agents take their commissions at the end of the deal. Ask yourself why this person wants money in advance.
What Happens If You Call That Phone Number?
If you bite and call, the buyer will most likely make a prompt appointment with you to come to your home. She'll want to know early in the meeting how much you owe on your mortgage. Everything begins with this number. If you still owe your mortgage lender $50,000, you can bet this is exactly how much the fast-cash buyer will offer. She won't budge and go higher. You'll get just enough cash—maybe—to cover your loan balance.
She most likely won't make an offer until after looking over your property, and—surprise! —the value she assigns to it will closely correspond with the amount of your outstanding loan.
How Much Do Cash Buyers Pay?
The strategy used by cash-for-homes companies is to negotiate the lowest price possible for your home. On average, they'll offer about 65 percent of a home's fair market value.
These buyers will sometimes take title "subject to" your existing loan, meaning that they'll take over your mortgage payments. But if you don't pay off your mortgage with the cash you receive, you'll still be on the hook for that loan until it is paid off. "Subject to" transactions are generally against the law.
Cash buyers raise pools of money or use lines of credit to cash you out, and the less cash they give you, the faster they will close.
The fast-cash buyer will then turn around and resell your home to a conventional buyer for a higher sales price after closing, making a whopping profit in the process. And you most likely lost any legal right for recourse that you might have had if you hadn't signed on the dotted line.
Is Anything Good About These Deals?
Fast cash offers usually pose more problems than they purport to solve, and you'll have to look hard to find a silver lining depending on your needs and what has you considering this type of deal in the first place.
You won't have to wait and worry about the buyer being approved for financing, and if your place requires extensive repairs, you won't have to foot the bill for those repairs before closing. Things like inspections and appraisals are typically taken off the table as well.
Do Your Homework
Your first tip regarding the legitimacy of such a buyer will be the company's sign. Does it bear a company name or just a phone number? If it's just a phone number, ask yourself why. Wouldn't you want to get your business name out there?
Any fast-cash buyer who is even halfway legitimate will almost certainly have a website. Go online and look for it. Try to trace the posted phone number to find a name associated with it if that's the only information you have, but you might not have much luck. Many of these buyer's route phone calls through services so they're untraceable.
You might be surprised by what you find if you can find a name. Some of these buyers are real estate firms masquerading as opportunity investors—at least on their signs or in their advertising. They're just trying to lure you in to get your listing. But even that might be preferable to a real fast-cash buyer.
Look for a Better Business Bureau review if you're able to pin down a company name, as well as other customer reviews.
A More Conventional Alternative
You might want to consider listing your home for sale with a reputable, full-service brokerage if you aren't truly desperate. Fast-cash buyers don't care about the finer details of the transaction, and selling a home involves so many potential legal pitfalls that you could be leaving yourself wide open for disaster if they go unattended because you didn't use a reputable broker.
Getting a more traditional, solid, and lucrative deal can involve as little as finding the right real estate agent and making some minor repairs and cosmetic adjustments to your home. You'll receive cash either way, whether you sell to a fast-cash buyer or to a conventional buyer. The difference is that a conventional buyer will probably pay more for your home and will also take out financing that will pay off your existing loan.
In cases where you're truly struggling to sell, you might want to consider other alternatives to home selling. You might want to rent your home for enough to cover your mortgage payments or offer a lease-to-own option. A fast-cash buyer is not your only choice.
At the time of writing, Elizabeth Weintraub, DRE # 00697006, is a Broker-Associate at Lyon Real Estate in Sacramento, California.