USDA Rural Mortgage Loan Basics
Posted by Robin Franks on Tuesday, May 14, 2019 at 9:18 AM
By Robin Franks / May 14, 2019
Comment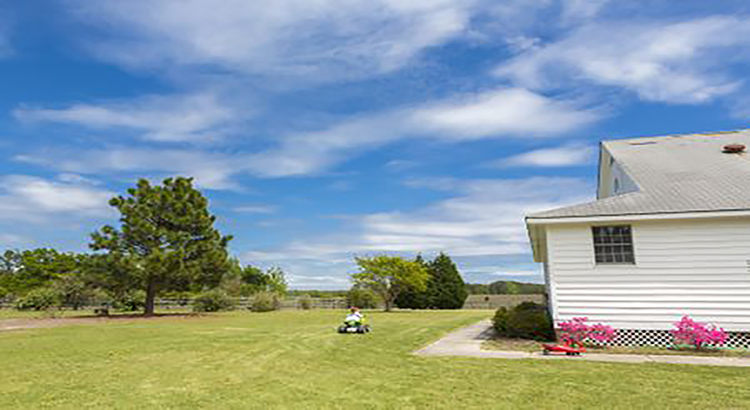 Tagged the "Farmers Loan" decades ago, USDA rural mortgage financing is unique in the mortgage market. Along with VA financing, the United States Department of Agriculture offers one of the only true 100% financing options.
No down payment. 100% mortgage financing.
Geographically restricted to American "rural" areas and limited to borrowers with low to moderate incomes, rural financing serves valiantly a normally underserved housing demographic.
USDA Office of Rural Development (RD) is an agency of the United States Department of Agriculture which runs programs intended to improve the economy and quality of life in rural America. Rural Development has an $86 billion loan portfolio and administers nearly $16 billion in program loans, loan guarantees, and grants through their programs.
On October 13, 1994, the Department of Agriculture was reorganized under the Federal Crop Insurance Reform Act of 1994 and Department of Agriculture Reorganization Act of 1994. Under that act, USDA Rural Development was created to administer the former Farmers Home Administration (FmHA) non-farm financial programs for rural housing, community facilities, water and waste disposal, and rural businesses.
Rural Areas
The term "rural area" means any area, as confirmed by the latest decennial census of the Bureau of Census, which is not located:
within a city, town, or incorporated area that has a population of greater than 20,000 inhabitants; or
an urbanized area contiguous and adjacent to a city or town that has a population of greater than 50,000 inhabitants
The USDA further clarifies their guidelines, specifically the guidelines for areas that might have previously been prime "rural" territory, but grew up and is no longer "rural."
Any area classified as ''rural'' or a ''rural area'' prior to October 1, 1990, and determined not to be ''rural'' or a ''rural area'' as a result of data received from or after the 1990, 2000, or 2010 decennial census, and any area deemed to be a ''rural area'' at any time during the period beginning January 1, 2000, and ending December 31, 2010, shall continue to be so classified until the receipt of data from the decennial census in the year 2020, if such area has a population in excess of 10,000 but not in excess of 35,000, is rural in character, and has a serious lack of mortgage credit for lower and moderate-income families.
Confused yet? No worries, it is not as intimidating as it sounds. If you are in small town America you will, in likelihood, have areas of your community eligible for rural mortgage financing.
All that said, you are likely asking what is in it for you? Is USDA financing a legitimate consideration for your mortgage loan? What are the benefits for rural homeowners?
Benefits of USDA Financing
The major benefits are:
100% mortgage LTV based on the APPRAISED value
Zero down payment and no minimum contribution required.
No limit on seller concessions or gift
Low mortgage insurance rates
Low-interest rates
Flexible Credit Guidelines
Property must be in a rural eligible location
The Rural Housing Loan program is a product of the U.S. Department of Agriculture. It's partially funded by program borrowers. Similar to the Federal Housing Administration's FHA mortgage, the USDA uses homeowner-paid mortgage insurance premiums to keep the USDA home loan program going.
Many areas in the River Parishes qualify for this loan. If you have questions or would like more information, contact us at 504-754-0059 and one of our associates will be glad to assist you and provide you with a list of lenders that offer this product.
At the time of writing, Elizabeth Weintraub, CalBRE #00697006, is a broker-associate at Lyon Real Estate in Sacramento, California.